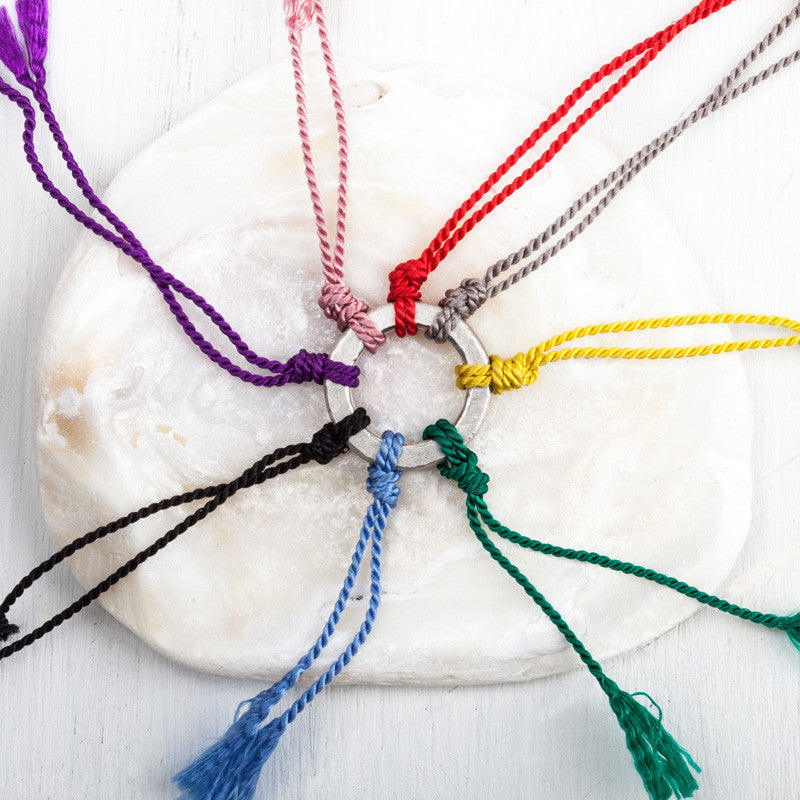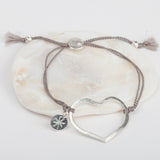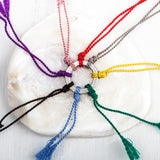 Open Heart Silk Bracelet
Spread the love with this open heart silk bracelet making the perfect gift for a friend, mother, family member or even just to give yourself a little bit of love. 
This gorgeous large open heart silhouette bracelet has a lightly hammered finish and looks amazing strung on your choice of coloured silk cord.  It is finished with a solid pebble bead making it easy and adjustable.
Open Heart

approx. dimensions:

 33 mm x 20 mm

Daisy stamped 925 sterling silver hallmark tag