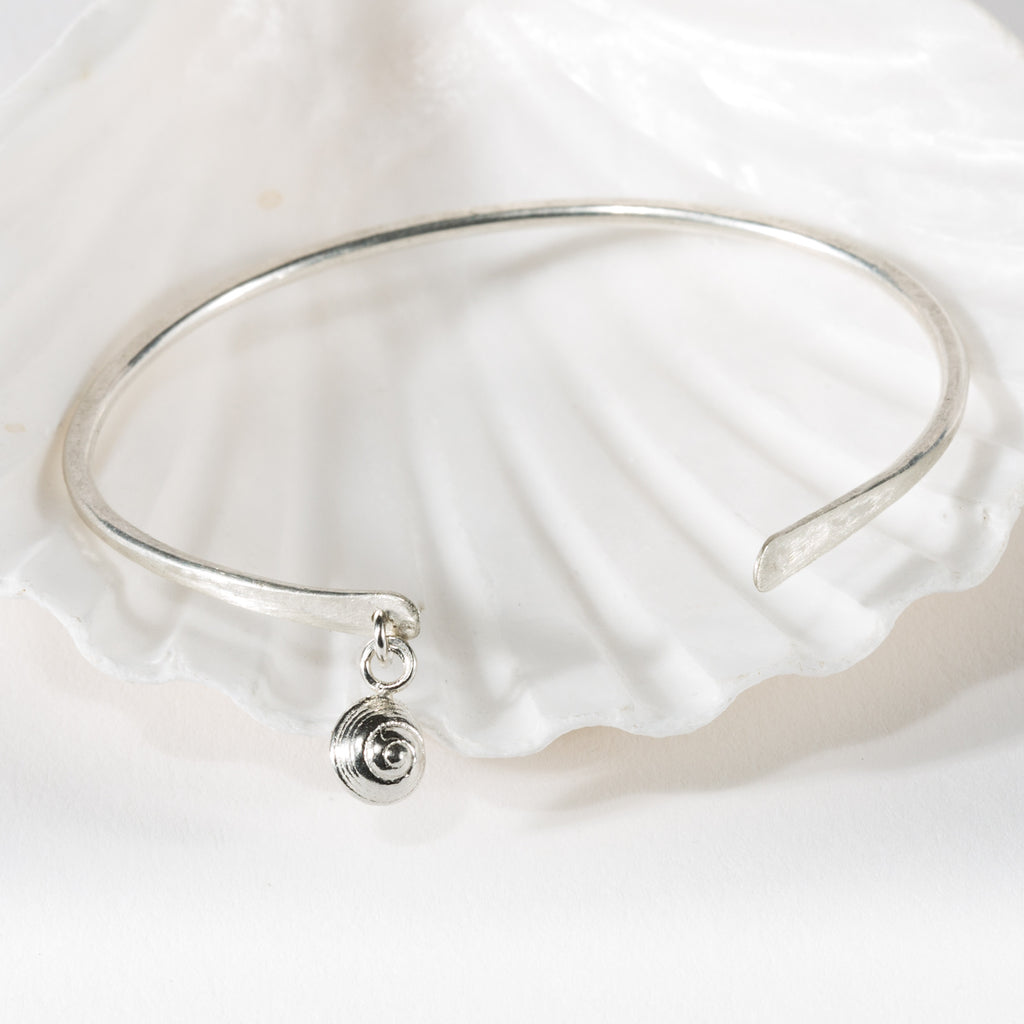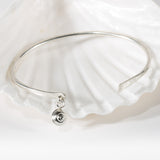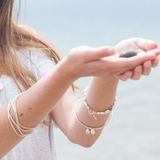 Cuff Bangle with tiny Snail Shell
A beautiful little snail shell shell, found hidden away in a rock pool at East Portlemouth ih, Salcombe, Devon, cast into solid silver. The snail shell charm is solid silver with  intricate spiral markings,  giving you a unique bracelet that you can treasure like your happy memories of beach days. 
2mm solid bangle cuff with lightly hammered effect.