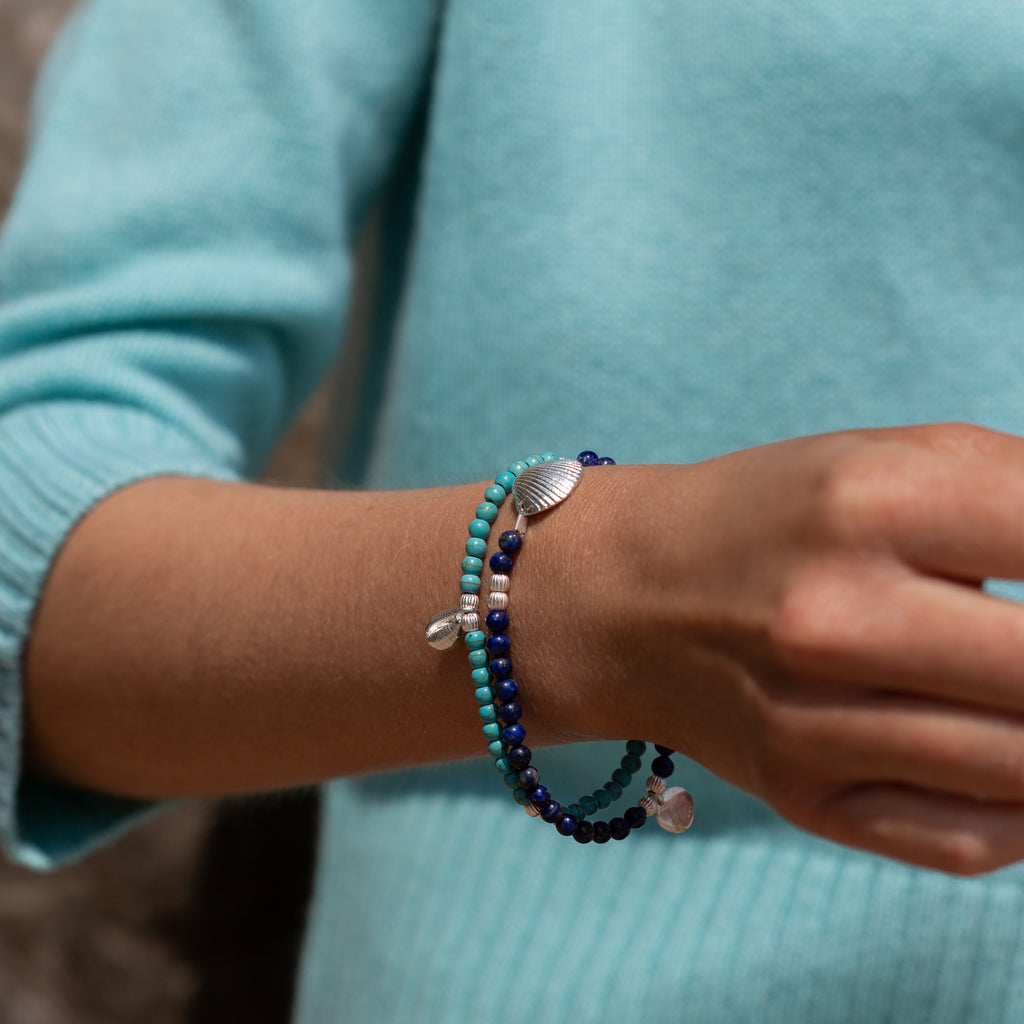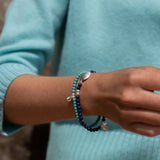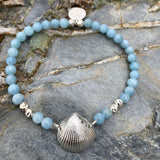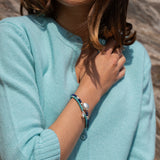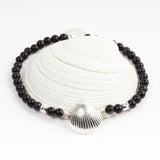 Bantham Shell on Semi Precious Stones Bracelet
A beautiful little cockle shell, found hidden away in a rock pool at Bantham Beach in Devon, cast into solid silver. The cowrie shell charm is weighty and intricate giving you a unique bracelet that you can treasure like your happy memories of beach days. 
These beautiful semi precious bracelets are perfect on their own or stacked up. 
 Shell approx. dimensions: 2cm x 1.3 cm
Beads: 4 mm Aqua, Turquoise & Midnightgoldstone & grey hematite
Daisy stamped 925 sterling silver hallmark tag